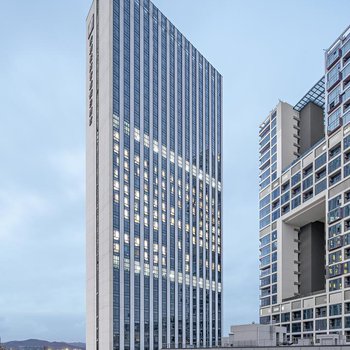 The Manjinghua Hotel is one of the newest hotels in Shenzhen, having opened in 2019.
Humendong Railway Station is located approximately 18km away and Shenzhen Bao'an International Airport around 28km away. Transportation around the city is also convenient, with Bitou Metro Station within walking distance. With multiple attractions nearby including Ancient Temple of Heaven Emperor, Xitouda Qiuchang Leisure Park and ShaPu ZhongXin BuXingJie, guests will find plenty to keep themselves occupied.
When guests have some time on their hands they can make use of the onsite facilities. Guests of this Shenzhen hotel can make use of the parking facilities.
There's never a dull moment at this hotel, our guests indicate that the facilities are excellent. This hotel is the usual choice for a large number of business travelers.